November 30, 2021 | 6:00PM - November 30, 2021 | 9:00PM
Sutton Place Hotel
10235 101 Street
Edmonton AB T5J 3E9
Canada
We have made the prudent decision to postpone our conference in Edmonton until November 14-16, 2021.
The planned conference for Edmonton in November was postponed until 2021, with the hopes that we might be able to pull off a smaller, informal gathering of some sort in the Toronto area to replace it for this year. After considerable research and meetings with hotel executives and meeting planners throughout North America, as well as consultation with CAM's Executive, CAM is halting any meeting planning and will not be going forward with an in-person or extensive virtual meeting this fall or winter. CAM assumes a huge risk, as well as a significant expense, to pull one off. We will continue to evaluate our options for hosting an uncomplicated virtual option for a November one-hour Annual General Meeting. We will advise the membership once that is worked out.
The next in-person conference will be Edmonton on November 14-16, 2021 at the Sutton Place Hotel. Our full slate of speakers were happy to delay a year and join us then. We will continue to work with Edmonton Tourism to put on a great show next year!
We'd like to thank our sponsors who have generously continued to support us through these crazy times.
Image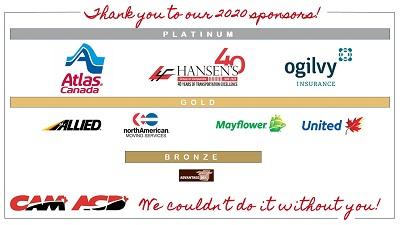 When:
November 14-16, 2021
Where:
Sutton Place Hotel Edmonton
10235 101 Street, Edmonton, AB T5J 3E9
Registration:
Registration is not open yet.
Topics:
Watch for details.
Exhibitors:
Promote your company, its products or services by exhibiting at the trade show (booth space is restricted to members only). Here's the Exhibitor's Registration form.
Sponsorship:
You can also promote your company, its products or services by sponsoring the conference. Here's our Sponsorship Package.