The Canadian Association of Movers
International Moving
Member Directory
Search for a CAM member by name: mover, van line, international mover, supplier or affiliate.
International Movers' Resource Library
CAM members are invited to use and contribute to its new international movers resource library.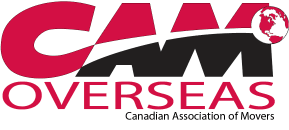 International members of the Canadian Association of Movers promise to follow a guide to professional conduct.