For many years, the Canadian Association of Movers and the Better Business Bureau have worked together to inform Canadians about the importance of hiring a trusted moving company.
May 2022 Campaign
Choose Your Mover Carefully
May 10, 2022 - May is Moving Month at Better Business Bureau and the Canadian Association of Movers.  
Starting a new chapter of your life in a new home is exciting. Moving can also be a stressful event. Add in a lingering public health crisis and the stress can seem monumental and overwhelming.
That's why BBB and the Canadian Association of Movers (CAM) are partnering to share important information to consumers on how to properly plan their move.
"The best advice we can give you is to book with a reputable company as soon as possible," says Mary O'Sullivan-Andersen, President and CEO for BBB serving Southern Alberta and East Kootenay. "Moving company bookings are filling up at an impressive rate and we want to prevent consumers from turning to classified ads at the last minute, which would increase the risk of running into scammers or inexperienced movers."
"We are proud to partner with the CAM to offer advice and tips on how to hire a reliable mover who will deliver your belongings under expected conditions."
Nancy Irvine, President of CAM says the key to a less stressful move is research. "We urge consumers to do their due diligence before hiring a mover. "When trusting your belongings to someone, it's worth doing the background work to avoid heartache."
BBB and CAM also encourage consumers to be cautious to avoid moving scams.
Over the past year, we have received several reports of moving frauds on our tool BBB Scam Tracker. Some consumers report paying movers three times more than what was originally agreed upon. Others have been forced to pay hundreds, even thousands of dollars more in cash because of threats by dishonest movers not to deliver the goods and furniture to their new home or to unload the contents of the truck on the side of the road. Some consumers have paid hundreds of dollars in deposits to secure their reservations, only to be left without a mover on moving day.
"The majority of consumers who have reported moving scams have unfortunately come in contact with them through online classified ads," says O'Sullivan-Andersen. "When looking for a reputable mover, BBB and CAM suggest that you check the company's rating on BBB.org and its status with the Canadian Association of Movers at www.mover.net. Both organizations provide reliable and relevant information on moving companies and contractors."
*2021 Podcasts and other interesting articles
*new* May 17, 2021 - BBB Press Release: Relocating from West to East? Beware of moving scams. In 2020, an unprecedented number of moving scams surfaced. The COVID-19 pandemic brought many challenges as movers couldn't go into homes to verify shipment sizes - and scammers have used this to their advantage. Fraudulent moving companies have been identified and are purposely underestimating moving quotes for consumers who were inquiring online or by phone. These scams are particularly prevalent in cross-provincial moves from Ontario to the Atlantic Provinces. Read more below.
*new* May 14, 2021 - Calgary Real Estate News: Moving month: how to choose a mover and avoid common scams. Liam McQuillan, general manager of BBB-accredited Highland Moving and Storage in Calgary, says it's been an unusual year for the industry. He warns that "anybody with a truck" can post an ad on Kijiji and give a cheap moving estimate without even seeing your goods. That often means damaged or missing goods and zero accountability from the "mover," or seeing an $800 quoted price balloon to $2,400 before delivery.
*new* May 12, 2021 - DiscoverAirdrie.com: Don't be left in the dark while finding a reliable mover. May is Moving Month and the Better Business Bureau wants to make sure you're not left in the dark when it comes to finding a reputable mover. "We urge consumers to do their due diligence before hiring a mover," said president of the Canadian Association of Movers Nancy Irvine. "When trusting all of your belongings to someone, it's worth doing the background work by researching your mover to avoid future heartache."
*new* May 9, 2021 - WHNT News19 posted National Moving Month: Hire A Professional Mover You Can Trust. The Better Business Bureau offers tips on preparing for a move, finding a trustworthy moving company, and avoiding scams.
*new* May 5, 2021 - Canadian Fraud News Inc. also posted the Tips for moving safely during the pandemic, originally issued by My Cowichan Valley Now (May 4, 2021). The Canadian Association of Movers (CAM) and the Better Business Bureau (BBB) have begun a collaborative effort to ensure consumers know how to safely pack up and move during the COVID-19 pandemic.
Image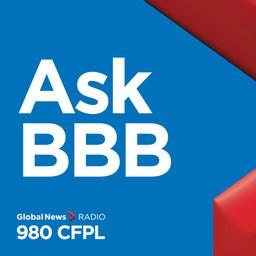 May 15, 2021 – Ask BBB Podcast – (21'3") Topics include: conducting your move during COVID-19 and additional costs, what other work movers are doing during COVID-19 and a compelling interview with Jenny Wilcockson, organizer of the Facebook Group Scam Moving Company Victim Support Group.
May 8, 2021 – Ask BBB Podcast – (10'34") Topics include:  reviewing finding a mover, the difference between long distance and local moving, and the moving contract.
May 1, 2021 – Ask BBB Podcast – (10' 40") Topics include:  #MayIsMovingMonth with the #BetterBusinessBureau; who and what is #CanadianAssociationofMovers; how do you choose your mover; when to book your move; and how the moving scam works.
May 16, 2020 - Topics include: the pandemic, scam movers and general moving tips. Listen to what they discussed.
May 2020 Campaign: Make the Right Move During the Pandemic
Better Business Bureau (BBB) and the Canadian Association of Movers (CAM) provide tips for hiring a mover
*And More
General Moving Information can be found here
To Find a Trusted and Reliable Mover from CAM, click here
News Image